&nbsp &nbsp

A Space for Faith: The Colonial Meetinghouses of New England
Receives 2010 New England Book Festival Award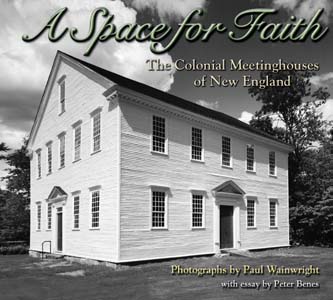 My new book, A Space for Faith: The Colonial Meetinghouses of New England, has won the 2010 New England Book Festival's award for best photography/art book of the year.
This prestigious award will be presented at an awards ceremony on Saturday, January 15, 2011, at the Omni Parker House Hotel in Boston, a grand literary hotel where Thoreau, Emerson, and Longfellow met at the legendary Saturday Club for poetry readings and high-minded discussions.
To learn more about the book, please visit: A Space for Faith


To order the Standard Edition, please visit:
Order: A Space for Faith ($35 + shipping)



New: Free gift wrap and personalized gift cards now available for the Deluxe and Collector's Editions.